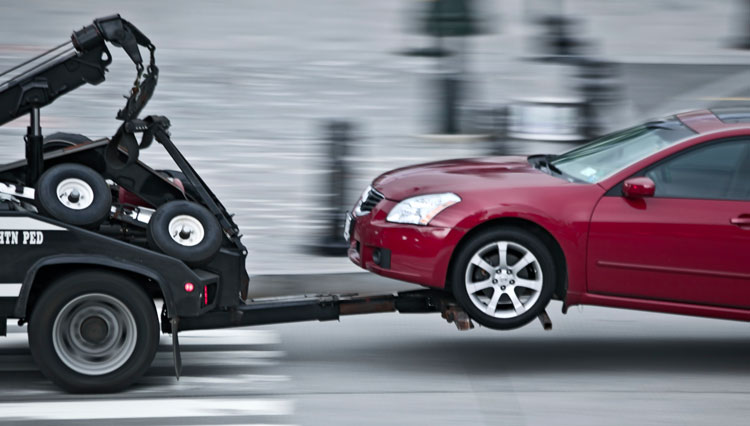 Take them to the tow yard?
In this article we look at the difficulties bodies corporate face when dealing with unwanted cars left on common property and parking issues generally.
Parking within bodies corporate is regulated by the by-laws. Whilst the by-laws will change for each body corporate the standard by-laws state an occupier must not:
park a vehicle, or allow a vehicle to stand, in a regulated parking area; or
without the approval of the body corporate, park a vehicle, or allow a vehicle to stand, on any other part of the common property; or
permit an invitee to park a vehicle, or allow a vehicle to stand, on the common property, other than in a regulated parking area.
We acted on behalf of a Body Corporate which was a building of multi-level units connected to one another.  The building was predominately holiday letting with only a few owner occupiers. There was a problem with both owners and invitees unlawfully parking which breached the by-laws.
In such circumstances, the Body Corporate can issue a contravention notice to each lot owner or occupier in breach of the by-laws.
After issuing a contravention notice, if a lot owner or occupier does not remove the vehicle then a continuing contravention notice can be issued.  If at this point the lot owner or occupier has still failed to remove the vehicle, unlawfully parked, then the Body Corporate should file an application to the Commissioner's Office.
Unfortunately, this process can be very long, tedious and costly to the Body Corporate.  Further, a lot owner after receiving a Contravention Notice may simply remove its car and it will no longer be in breach of the by-laws.  If a lot owner then returns the car and parks it unlawfully again, a new Contravention Notice must be issued by the Body Corporate and this starts the process over again.
Obviously, this process is not an effective solution and this is an issue with the current legislation and laws.
From a practical point of view, bodies corporate could pass at a general meeting a resolution to engage a towing company and give it authority to tow vehicles, which are parked unlawfully on common property.
The towing company would also place signage around the common property advising accordingly.
This provides a solution to the problem, but it is not without its pitfalls as bodies corporate may still be liable for the cost of towing the vehicle and any damage caused to the vehicle whilst being towed.
Unfortunately, the legislation does not provide a clear solution for bodies corporate in dealing with such situations and it becomes a commercial decision that must be made in weighing up the time, costs and expenses in issuing contravention notices compared to the potential liability and risk of litigation a body corporate may face by simply towing.
Importantly, the purpose of this exercise is to deter any persons from unlawfully parking on common property.  Towing a lot vehicle is a significant nuisance and hassle which should prevent lot owners, occupiers or invitees from unlawfully parking their vehicles within you complex in the future.
Please be aware this is not legal advice as your particular Body Corporate may differ from the general advice provided herein. If you wish to discuss your matter please contact our office and arrange for an appointment.
Juliette Nairn
OMB Solicitors
For all your building safety requirements, contact the team at QBM today!