WHO IS QUALITY BUILDING MANAGEMENT?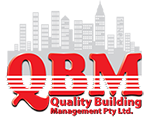 Quality Building Management (QBM) is an Australian owned and operated company formed by Donald Pitt. Donald Pitt has been an active professional within the Building and Strata Industries since 1970.
Specialising in everything to keep Commercial, Industrial and Residential Complexes safe and legally compliant, QBM provide a full range of building inspections, reporting and training services for Property Owners and Managers, as well as Real Estate Agents.
Established in 1997 and servicing the whole of Australia, QBM's highly experienced team continues to deliver a complete range of Risk Management and Building Inspection Services.
Having staff strategically located, and operating throughout Australia, QBM can effectively and efficiently assist your organisation to meet your legal and statutory requirements to prepare Reports and Management Plans, as well as the training of your staff to manage the risks associated with Asbestos, Fire, and Emergency Management.
QBM has developed advanced building inspection and reporting tools and software to ensure you get the most accurate service while saving money through efficiencies.
All appropriate Licenses and Insurances are in place to protect our clients.
WE THINK DIFFERENTLY
Buildings and complexes are generally described as being inanimate objects. But we at QBM who are passionate about buildings, think that they can almost be described as "living and breathing" structures, that require maintenance and "looking after" to ensure they service your needs for the future. 
DEDICATED TO SAVING YOU MONEY
We not only think differently and are passionate about buildings, we have a completely different philosophy about service to Property Owners and Managers.
We are in business to provide the best possible services at the best possible prices.
By investing in systems and our people, we can confidently give cost saving guarantees.
Everything You Need For Building Compliance and Safety
QBM is a FULL SERVICE PROVIDER and can cater for every need you have, to ensure your buildings and facilities remain safe, while being functional and legally compliant with all current regulations.
QBM can deliver everything you need from Asbestos Inspections and Management Plans, Fire Safety Surveys, Emergency and Evacuation Planning through to Safety Risk Assessments (OH&S), Maintenance Reporting and Planning, Dilapidation Surveys.
Everything you need to properly support the safe and legal operations of your buildings and facilities is available from QBM .
Maintaining Compliance with Changing Regulations
The regular introduction of new legislation in both the State and Federal arena continues to impact property owners and Real Estate Agents. QBM is dedicated to keeping up-to-date on every aspect of building and facilities operation maintenance and compliance. This significant ongoing commitment to staying conversant with the shifting requirements of Australian building and facilities regulation is what makes QBM the preferred supplier for Strata Managers, Real Estate Agents and Property Managers throughout Australia. 
Dedicated To Quality Improvement
Whether inspecting and reporting upon a small office complex, a multi-storey building, or even mining equipment or ships, QBM guarantee professional standards, quality and cost-efficiency in everything we do. Our reporting and onsite processes not only provide fantastic value, but are considered by many as the industry benchmark in standard and quality.
QBM is dedicated to the continued improvement of their people, systems and processes, conducting regular training and systems reviews to ensure our team remains the knowledge leaders in a constantly changing environment.
QBM are the building and facilities risk and conformance experts.
Trusted Partner
QBM will partner with you to alleviate and manage all the risk and compliance issues faced by Bodies Corporate, Property Owners and Real Estate Agents. Having a trusted services supplier focusing on your compliance and accreditation requirements, will allow you to concentrate on business.  
QBM knows everything about keeping your buildings and facilities legally compliant and safe while reducing your risk of ownership and operation.
Reports and Services
QBM offers a full range of building and maintenance services and reports with options to customise these services to suit your specific requirements. Some of their services and reports include:
Asbestos Management Plans
Asbestos Report and Register
Builders Warranty Reporting
Emergency Management Plans
Fire and Evacuation Plans and Diagrams
Safety Risk Assessment (OH&S)
Asbestos Audits
All commercial properties and Strata complexes constructed prior to 2004* require an Asbestos Material Report and Register (AMRR) and Asbestos Management Plan (AMP). There is also a requirement in some states to have this completed before a sale or lease of a commercial property. If Asbestos is found to be present, there is a requirement to conduct reassessments of the identified Asbestos materials to ensure they do not deteriorate and pose an even greater risk to building occupants.(Queensland Legislation states 1990 if you can proved there is no asbestos present)
Safety Risk Assessments
Any injuries sustained by persons within the building could result in the owner facing legal recourse. Areas classed as a workplace are covered by relevant Workplace Health and Safety Acts, requiring regular safety audits. QBM undertakes these safety audits to identify areas where the building does not comply with relevant safety legislation and the National Construction Code. Clear recommendations are given in a formal report for action.
Employers and building managers need to be aware of the impact upon their business and profitability from safety issues and the legal implications of not complying with relevant Standards and Legislation.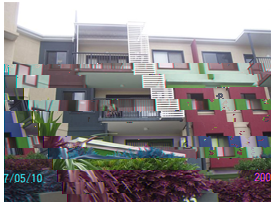 Building Condition Assessments
QBM can inspect the whole property and report any defects identified.
They will prepare a report on all maintenance works required for completion within the next 12 months and longer term planning. QBM Building Condition Assessments are one of the many building inspections designed to not only save you time by freeing you up to attend to other more important issues, but also provide accurate and detailed facts about the findings of the inspection. Building Condition Assessments look at the current state of the building and not only deliver a snap shot of the condition of the building, but also provides your owners with an un-biased and very clear report.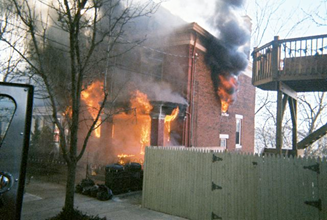 Building Fire Safety
All Australian States have specific Fire Safety Regulations in place to ensure every workplace provides fire evacuation plans and procedures as well as instructional diagrams and appropriate training for all staff. QBM has implemented these requirements for thousands of businesses and organisations throughout Australia.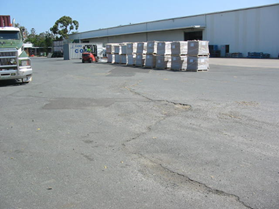 Pre and Post Lease Condition Reports
QBM offers both Pre and Post lease inspections on tenancies to establish the responsibilities of both tenants and owners when entering or exiting a lease. Included is a detailed investigation to the condition of the tenancy with a written report and photographic documentation of the state of the tenancy. This report allows the facts to be stated and will provide any "Make Good" recommendations.
Dilapidation Assessment and Report
When a new development is planned for adjacent sites or roads, the owners of a complex may request an inspection to identify the current condition of the complex. This is then compared against the condition at the completion of the construction to determine any repairs required from developers. QBM undertakes these inspections which are basically a condition assessment of all parts of the complex.
QBM RISK MANAGEMENT PROCESS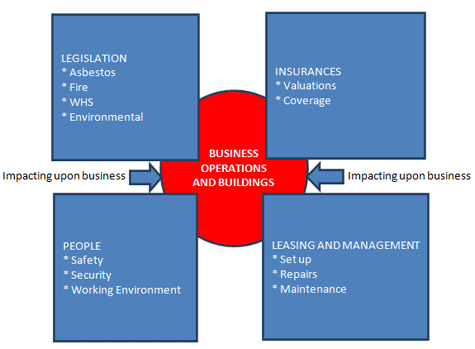 Building And Operations Risk Management
QBM provides a supporting structure to mange specific risks from external factors that can impact on business profitability and investment returns. QBM allows business to focus on their core competencies while QBM takes care of the risk management.
All business owners and portfolio managers have many risks impacting upon their staff and operations including:
These risks impact upon operations resulting in loss or reduction in the Return On Investment (ROI) if not fully and correctly managed.
QBM are the building and facilities risk and conformance experts.
The QBM commitment to excellent customer service is reflected in every aspect of the business from regular and consistent customer communication keeping you up to date through every stage, through to high quality, accurate and focused reporting.