What you need to know
If you are in control of premises where work is carried out, you have specific obligations and duties to ensure that hazards which could cause harm are identified.  The best way to do this is with a thorough safety inspection. These are required of all commercial and residential complexes. Safety inspections help minimize the liability risk to the owners and managers from injuries occurring on common property. They can also assist in reducing claims which, in turn, impact insurance premiums and coverage. Make sure you know exactly where you stand, and what the risks are — contact QBM
QBM will take care of it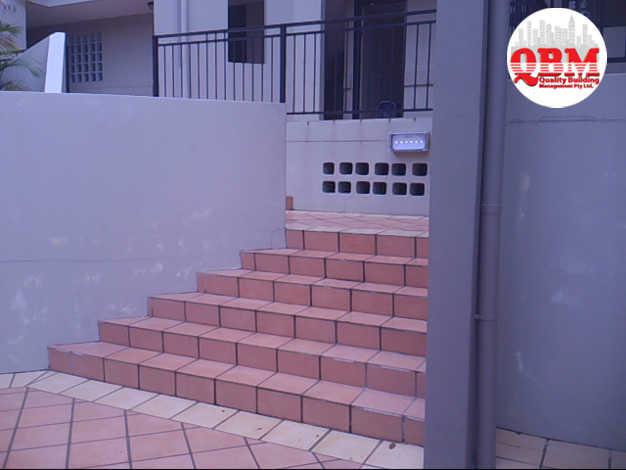 QBM will conduct a complete safety inspection of all common property—including both internal and external areas if required—of a building or complex by qualified Health and Safety Professionals, to provide a clear picture of performance in terms of health and safety management.  As a result, action can be taken before incidents occur. The intention is to protect people from the risks that cause real harm and suffering, and to keep you on the safe side of the very latest Workplace Health and Safety Legislation.
How QBM can help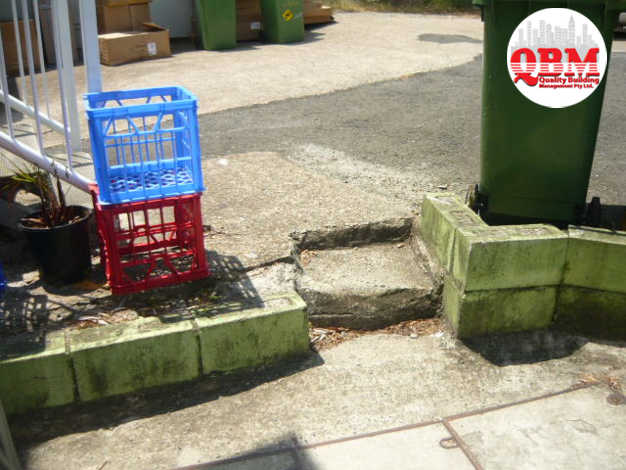 Our qualified Health and Safety Professionals will provide a comprehensive written report with photographic evidence, after inspecting your property for health and safety risks. This includes clear identification of all hazards that are present, a complete risk assessment analysis and recommendations for the rectification of the hazards to ensure that the building or complex complies with The Workplace Health and Safety Act, current Australian Standards, the Building Code of Australia and other relevant legislation. The Workplace Health and Safety Regulation 2011.
Ongoing assistance from QBM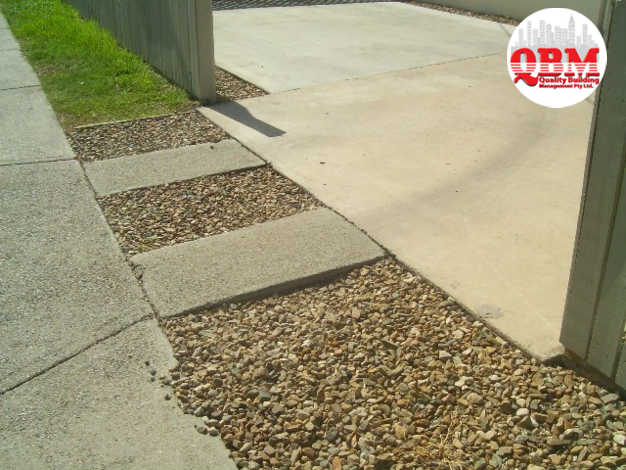 The recommended control methods then need to be assessed on a regular basis, with a view to maintaining the high level of care implemented after the initial audit. QBM can play a vital role here too, returning to the property to re-inspect. QBM can also assist the property owners' and managers' in deciding on control measures to remove, prevent, or minimise potential risks that may arise in the future.
Contact Quality Building Management today to organise your Safety Inspection and ensure your complex is a safe place to live and work, and to meet your legal obligations.