QBM is Australia's leading asbestos inspection company with staff and offices strategically placed to service the whole of Australia. Our staff are fully trained with vast experience to know where asbestos is located.
Our founder, Donald Pitt, has been identifying asbestos for over 45 years and continually trains all staff to ensure QBM stays the leading professional in asbestos inspections.
Our asbestos inspection service includes:
On site auditing of the property to identify all asbestos;
Sample extraction on site and analysis in our partner laboratory;
Detailed summary and report with photographic evidence of the locations containing asbestos;
Full and detailed recommendations on any required actions;
Asbestos Management Plan, to allow your workplace to operate safely with asbestos on site;
Warning labels and building signage;
Training of your staff through an on-line training system;
Regular monitoring of the asbestos on site with updated reporting and recommendations;
(You may choose which services you want included)
QBM provides the most professional asbestos identification and reporting service at a cost-effective price that reflects the requirements of building owners and managers.
We supply the best service at the best price;
We are professionals and know how to take samples to definitely identify asbestos;
We follow legislation and only test samples in a NATA accredited laboratory;
We do not attempt to fool people with unlawful gimmicks; (asbestos gun)
We supply the full service as required by Legislation;
We are fully insured to cover these services to protect you;
We have been around a long time and will continue to operate to protect you;
Our reports are detailed so you know exactly where asbestos is located;
642 people died from Mesothelioma in 2010. (Safe Work Australia)
641 people died from Mesothelioma in 2014. (Safe Work Australia)
112 People died from Asbestosis in 2010 (Safe Work Australia)
An additional 40,000 Australians will be diagnosed over the next 17 years (Bill Shorten 2013)
The majority of buildings constructed < 1990, and most plant and equipment < 2004 will contain asbestos. But Australia is still importing sheeting containing asbestos.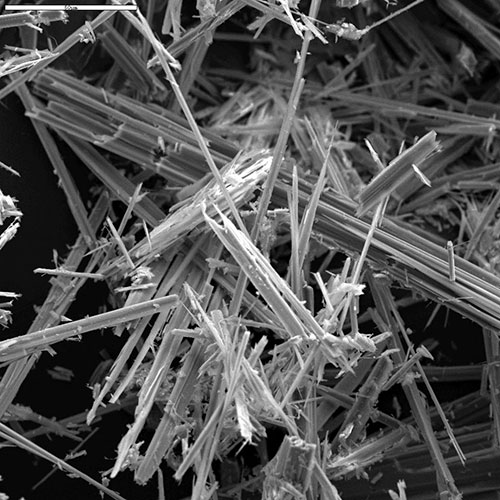 Work Health and Safety Legislation in all Australian States and Territories legislate that all building owners and managers must undertake asbestos inspections to identify the presence, condition and health effects of all asbestos in their buildings.
The person with management or control (Owners and managers of all buildings) (not detached houses) constructed < 2004 must identify and report on all asbestos within those buildings. However, China is exporting building products to Australia containing asbestos due to lax controls. Therefore, although not required by legislation, buildings constructed up to today may in fact contain asbestos.
Where asbestos is identified a Register must be developed and a Management Plan developed.
Queensland Variation:
An Asbestos Inspection must be undertaken to identify if asbestos is present in all buildings (not residential), but an asbestos register is not required if the building was constructed > 1990 and does not have any asbestos on site. You still need to inspect the building to prove that asbestos is not present.
A workplace is anywhere that work can be undertaken.
A place where work is being undertaken is a workplace.
All Holiday Rental Properties (even detached houses)
Detached houses when renovations or maintenance is being undertaken
Identification
Sampling and analysis of suspect material is the only way to verify the presence of asbestos.  It is important to sample all suspect material and have it analysed. Testing by a NATA accredited laboratory is the only legal manner to confirm asbestos. "Asbestos Guns" are NOT an approved method to identify asbestos.
Sampling
Samples should be taken of all suspect friable material.  Whatever method is used, it is important that a representative sample be taken.  Any change in the appearance, texture or colour of the material will necessitate additional samples being taken.  For multi-storey buildings, at least one sample should be taken per floor.  Samples taken should be adequately labelled for follow-up action.  For example, the name and location of the sampled material, date of sampling and a batch identification number should be recorded.
Analysis
Once obtained, the samples must be analysed.  Three methods for identifying asbestos currently exist; Polarised light microscopy (PLM), X-ray diffraction (XRD), and Electron Microscopy (EM).  The PLM method is preferred.
It is important that the analysis be performed by a competent laboratory to ensure accurate results.  False results could lead to expensive abatement actions or allow an existing risk to remain.
Sampling and analysis of the suspect material is the only acceptable method of identifying the presence or absence of asbestos, i.e. air monitoring to determine the presence of asbestos is not acceptable by itself.  Suspect material should be treated as if it contains asbestos, until the results of the analysis are available.
Result Interpretation
Qualified and experienced professionals, in accordance with the quality management system, will interpret the survey and sample results. This process will include hazard identification, recommendations to eliminate or reduce safety hazard, and a complete management service for asbestos removal, upon your request.
The condition of the asbestos containing materials (ACMs), location and possible impact when disturbed are important details that are covered during the inspection. A qualitative risk assessment will be performed to study the priority measures that should be adopted after the necessary analytical tests are performed. This will give both the person in control and the assessor the necessary details to prepare the AMP and the Asbestos Register.
ASBESTOS MATERIALS REPORT AND REGISTER (AMRR)
What is an Asbestos Materials Report and Register (AMRR)?
An Asbestos Materials Report and Register (AMRR) is a document which contains details of the location, type and state of any asbestos containing materials (ACM) within the building or complex. The details for the AMRR are gathered from the results of an inspection of the property.
After the inspection of the property, a person nominated by the owner / manager (nominated person), (usually the Building Services Coordinator or Health and Safety Officer) will receive a copy of the AMRR.
Why have an AMRR?
It is legislation for persons with management or control of a workplace with buildings built prior to 2004 to have an AMRR. (Unless it can be proved that no asbestos is present, then this goes back to 1990. ONLY in Queensland)
An AMRR must also be developed prior to the sale of such building and given to the new owner/s.
The AMRR will assist the building owners to manage ACM in the building. It also ensures that occupants and maintenance staff are not exposed to any ACM.
Penalties?
There are penalties if owners do not abide by the WHS Legislation. These apply to those not obtaining an AMRR within the allotted time frame or when the building is sold.
The penalties can add up to millions of dollars.
Developing an AMRR
There are 6 steps taken to develop an AMRR.
Communication
Property Inspection
Producing the AMRR
Training
Education
Review
1. Communication
Communication with the property occupants is critical. QBM will liaise with the building manager to ensure the timing of the inspection meets the business' requirements and minimises any inconvenience.
2. Property Inspection
The aim of the inspection is to identify all ACM within the property. The inspection will be undertaken by building professionals, trained and experienced in asbestos inspection.
Samples of any material taken during the inspection will be sealed with care, labelled and analysed by an accredited laboratory. The results of the analysis appear in the AMRR.
Updating the AMRR – The AMRR also advises of relative requirements and actions to be managed by the building owner/manager.
3. Producing the AMRR
Following the inspection, an AMRR will be produced by QBM using a specially developed computerised program. The AMRR will be produced specifically for the particular property, which may include one or many buildings.
The AMRR:
Records the location, type and state of any ACM found on site
Gives a statement of the likely health risks if any
Provides a method to control ACM in accordance with the Workplace Health and Safety Regulations
Describes any required actions required to lessen and/or eliminate exposure to ACM
4. Training
QBM will train the nominated person in procedures for maintaining the AMRR in accordance with WH&S regulations. These procedures include:
Signing in / signing out contractors entering sites containing ACM
Drawing the contractor's attention to the AMRR
Ensuring contractors follow safe work practices when in contact with ACM
5. Education
The development of an AMRR ensures the WH&S regulations are followed and provide the opportunity to inform you about ACM on your property.
6. Review
The WH&S regulations call upon the property owner to update the AMRR upon any changes to the property, any storm or other damage, any removal work and at intervals recommended by the inspector. It is also a requirement that the condition of any ACM is re-assessed.
QBM will schedule such re-assessment in accordance with the legislative requirements in consultation with the property owner.
Costs?
The cost of producing an AMRR varies upon the size and complexity of the building/s. Also the number of samples taken for analysis will vary the price.