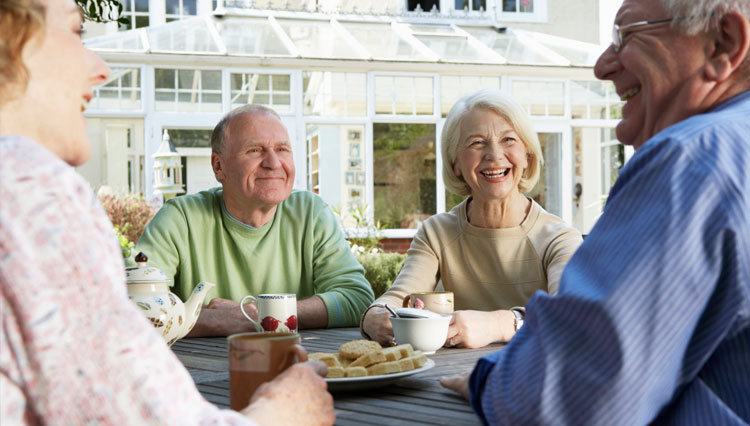 Moving may be a necessity, a need or a desire during the evening of one's life. Some folk decide to stay in their home of some years and others, for a variety of reasons, decide to move. Each family has freedom of choice. We decided to move and the following are some thoughts about our relocating activity.
Early Needs:
– A normal home requires maintenance such as cleaning, attending the garden and the replacement or care of house facilities. For some homes this involves considerable time and effort.
– During one's late 70's it is desirable to consider, quite seriously, such matters as to remain in the home or move to a more desirable facility.
– Perhaps one of the marital family members may not be able to assist with household chores. This inability may be either present or pending at the latter stage of one's life.
– It may be desirable to move while both partners are well and healthy rather than postponing until one partner becomes incapacitated to some extent.
– Being well established both in a desirable home and neighbourhood may affect a move.
– A considerable amount of help is now available by using or employing help to maintain the home and garden. Careful and detailed consideration may be given to this.
– To move or not is a decision which husband and wife may decide after detailed analysis of all the facts. Decisions may not be made easily.
Finding A Suitable Retirement Village:
– Living within reasonable vicinity of family sons and daughters is frequently a desirable objective.
– For a period of time it may be necessary, and desirable, to explore a variety of retirement homes by visiting friends and by talking with some folk.
– Features such as locality, type and size of unit, facilities available as well as the approximate expenditure necessary should be carefully considered and discussed by both.
– Most Retirement Villages have units available not for personal ownership but for a ninety – nine year lease. The administration folk of the Retirement Village are very diligent to relate, in detail, many conditions including exit fees and ongoing monthly contributions for maintenance costs such as electricity, rates and so on. Usually cordial
agreement is reached between residents and the administration and matters are discussed with harmonious agreement.
– Eventually units may be resold based on explicit arrangements which have been agreed.
– A couple of visits should be made to a selected retirement home to have discussions with the sales representative.
– It may be desirable to accept a unit which is immediately available. Sometimes new retirement villages require that folk wait to occupy a unit. This may involve selling one's home at an appropriate time, renting temporary facilities, and storing furniture for a period of some months.
Moving:
– Listening to a number of friends for their advice about people involved in real estate and legal matters is good. It would be necessary to engage a real estate person to sell the home and then to request a solicitor, familiar with Retirement Homes, to attend to necessary legal matters. Also a suitable removalist may be suggested by the Retirement Home.
– Considerable time will be spent "sorting" out material within the home as all of the contents will not be accommodated within the usually smaller retirement unit.
– Material and furniture may be disposed of by organizing and advertising a garage sale. Everything will not be sold so some charitable institutions such as The Blind Institute have men in trucks who will collect goods, for free.
Settling In:
– Arrangements must be made with postal authorities, readdress facilities, telephonic communication, television, and computer people to set up necessary daily requirements. The administration folk of the retirement
home are usually most helpful.
– Unpacking and "settling in" will take a few weeks of time and effort. At times this may be a problem however the end result would be welcome.
– The acquisition of some furnishings suitable for the unit of the Retirement Home may be necessary, and also some additions such as curtaining and blinds.
– Most Retirement Homes provide a great variety of facilities for the use of residents if they desire. Also resident groups arrange and provide a variety of activities available if one wishes.
– Most folk in a Retirement Facility are usually very friendly and helpful with other residents both when and if necessary.